Published January 11, 2021
Quang Nam University Students Share the Impact of GLS20 in Vietnam
In August 2020, The Global Leadership Summit was broadcast LIVE to an online audience and at micro-gatherings across North America. The Summit was then translated into 60+ languages and contextualized for another 123 countries and hundreds of locations worldwide. One of those locations includes a university in Quang Nam, Vietnam, where students gathered for fresh leadership insights and encouragement from a mix of speakers chosen from our GLS19 and GLS20 world-class faculty. With no Covid-19 cases reported in Vietnam since September, they were also excited for the opportunity to gather in person after a difficult year.
Here are just a few stories from some of the attendees inspired to lead change within their sphere of influence in Vietnam.
Watch what happened at the GLS at Quang Nam University!
The Summit gave me new confidence and a huge passion to be myself without fear and hiding.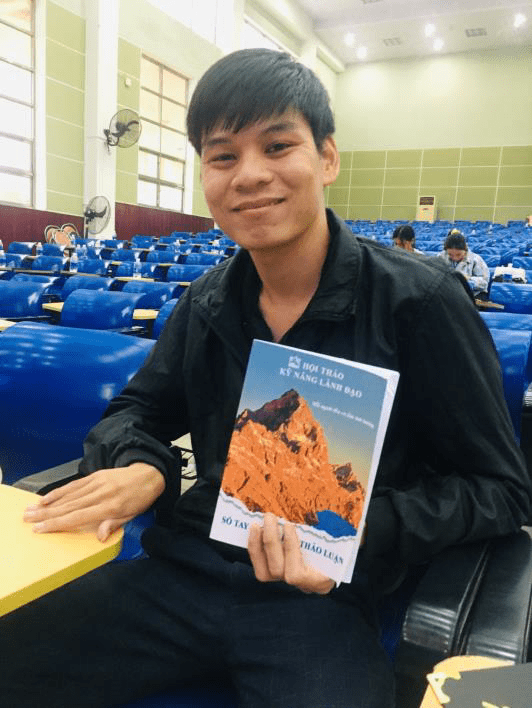 I was born into poverty with a disability. I've always thought low of myself. When I finished 9th grade, I decided to quit school because I thought, even if I had studied more, I could never have a better life. I just thought I would raise cows until the day I die. But at 22, I decided to go back to school when I realized that there are many disabled people who overcome difficulties and succeed.
But starting again was really hard. Deep down, I was still very insecure. Often when someone stares at my arm and leg, I want to hide, and I start to mumble. But then I attended The Global Leadership Summit for the first time. I am thrilled by what I have learned! It gave me new confidence and a huge passion to be myself without fear and hiding. I always wanted to help people, but I never thought I could become a leader. But because of the GLS, I know I can. And I am going to take a step toward a class monitor position next semester. That is my first challenge to step out of my comfort zone. But I want to do even more to support people with disabilities and will start by teaching English! – Nguyen Ky Nam
Because of the Summit, I have a new confidence in who I am.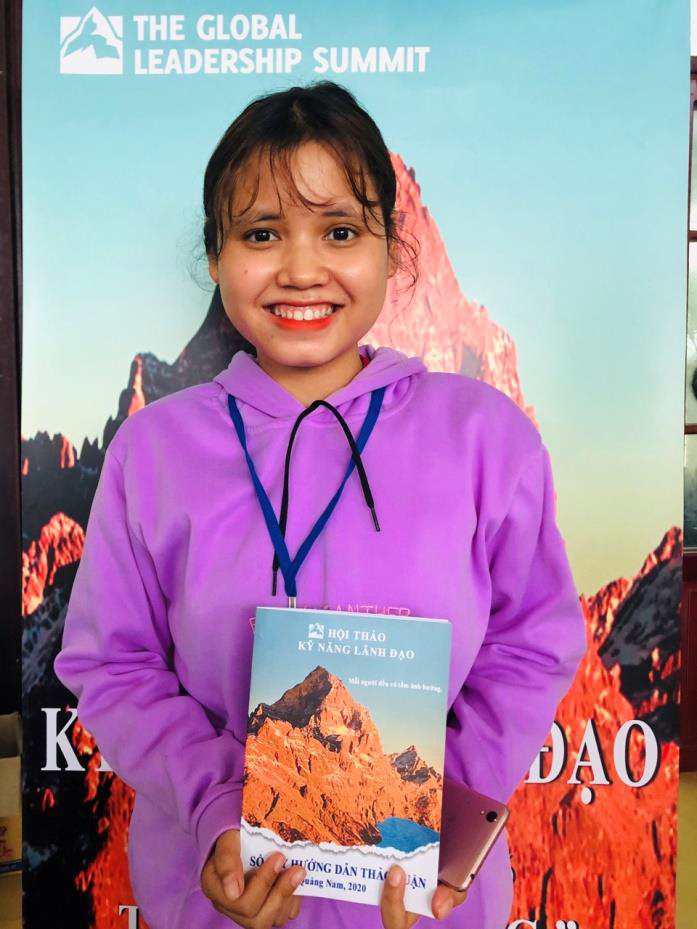 I was so excited to find out about The Global Leadership Summit taking place at my university! I was delighted. I could not hide my joy! I loved all the lessons, but I especially loved when it when DeVon Franklin said, "your difference is your destiny." This idea impacted me the most.
I grew up in the mountainous areas in Quang Nam province. Because of my low starting point in society, I went through a lot of difficulties to become a university student. When my dream came true, I faced other struggles too—I was shy and afraid of communicating with others. Away from my family, I felt alone in a new environment and so different from my peers.
But after hearing DeVon, I have a new confidence in who I am. I decided that I will not hesitate to share my thoughts and communicate with others. Everyone has their own strengths, and although we have differences, it doesn't matter because our differences are our destinies! – Po Loong Men
Learn more about how to be involved with the ministry of the Global Leadership Network at GlobalLeadership.org/Give